UNISDR

Public Safety Canada
Building resilient agricultural livelihoods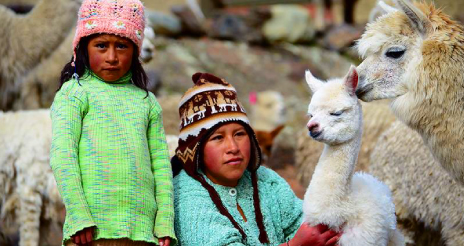 World Animal Protection and CARE cordially invite you to attend our Side Event:
Building resilient agricultural livelihoods
March 7, 4-5 pm Room 710B
Regional Platform for Disaster Risk Reduction in the Americas
Palais des congrès de Montréal
Opening remarks: Ricardo Mena, Head of Regional Office, UNISDR The Americas
Moderator: Gavin Charles, Policy Officer, Canadian Council for International Cooperation (CCIC) 
Panel presentations:
Pierre Diégane Kadet, Senior Manager - Food Security and Resilience to Climate Change, CARE Canada
Eugenia Morales, Disaster Projects Manager, World Animal Protection
Lic. Jorge Rivera Alvarez, Deputy General Director of Control and Disaster Prevention, CENAPRED, Government of Mexico
Ing. Oscar Zepeda Ramos, Director of Analysis and Risk Management, CENAPRED, Government of Mexico
Representative from the Permanent Contingency Commission (COPECO), Government of Honduras
Roundtable discussion
Closing remarks: María Verónica Bastías, Regional Coordinator for Latin America and the Caribbean Global Network for Disaster Reduction (GNDR)
Agriculture plays a critical role in achieving several sustainable development goals and is also one of the sectors most affected by disasters and climate change. Those most vulnerable are the world's 2.5 billion small-scale farmers, herders, fishers and forest-dependent communities. Their economic losses must be curbed so as not to undermine progress in achieving the Sustainable Development Goals. Presenters will share sustainable solutions for strengthening a community's capacity in disaster risk reduction, building on indigenous knowledge and empowering women farmers. The economic benefits of incorporating agricultural livelihoods and livestock into disaster risk reduction plans will be discussed using case studies from Mexico, Costa Rica and Honduras.
Join us in discussing where progress has been made and further action is needed.
Simultaneous interpretation will be provided in French, English and Spanish.
For RSVP and further enquiry, please contact melissamatlow@worldanimalprotection.ca